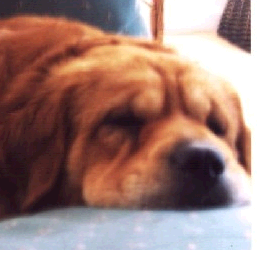 :: Saturday, November 17, 2007 ::
It' s been a long time since I posted.

Lots of water under the bridge. Work is not going too well. Don't know if it's me or them but all and all it's been very stressful. I'm not use to this kind of pressure to be perfect in my work.




I have started a great relationship with a former lover and friend. I'm flying back east and bringing her back with me. She's in and out of the hospital, now in a nursing home receiving physical therapy, getting strength back enough to walk. We phone several times a day, planning our trip and our living together. I can't wait!





Sniffles P. Love still doing well she has grown dramatically these past few months. I'm not giving her any more food, just a couple of cups a day of Dog Chow spirnkled with morsels. And we still walk three times a day. about a mile all together. We hiked down a nature trail last week and that was fun.





Mike and I working on 'Come Back Baby.' Going to post it on the web when we finish.


:: Tom 10:36 PM [+] ::
...
:: Thursday, July 19, 2007 ::



Here's Sniffles P. Love in her Summer cut!


:: Tom 8:26 AM [+] ::
...
:: Monday, July 16, 2007 ::
I forgot to eat lunch today!!!

I went home for lunch, walked the pooch and got all hot and sweaty in my long sleeve heavy cotton shirt in 90 degree humid heat. So I sat down on the sofa and drank iced tea and chewed ice while I watched TV for about twenty minutes. On the way back to work I stopped at a convenience store where I meant to buy a couple of hot dogs, but instead played the scratch offs, lost $42 but then won $47 so I jumped in the car and flew back to work. But no lunch!


:: Tom 1:38 PM [+] ::
...
:: Tuesday, July 10, 2007 ::
Another Pay Day rolls around, another opportunity to manage my money better. Got to take Sniff (above left) to the vet...she has skin allergies, scratches all the time. No fleas, but lots of itching and scratching.

Dogs cost money!.





Mike and I have pretty much finished another song. We're going to redo all the songs, start to finish now that we know so much more about the recording process ,what sounds good and what doesn't.


:: Tom 11:06 AM [+] ::
...
:: Tuesday, June 19, 2007 ::
Bills are due and I can't pay right now. Too bad folks, you'll just have to wait 10 more days. So get in line.



Also, I need dental work but that too will have to wait. My current dentist says to just give up and have them pulled and get implants. Yeah, right: Me with a $20,000 mouth. Might as well put in a gold plated grill!



Otherwise the summer grinds on here, Ninety three yesterday, ninety five today with humidity at 55 percent. San Antonio has been named one of the top 5 sweatiast cityes in the US. Believe it!
:: Tom 10:43 AM [+] ::
...
:: Monday, June 11, 2007 ::
Mike and I worked on our song this weekend, put it to a reggae beat, Jamaican accent. It worked out fine. Too bad Google won't let me post any more MP3s. I think the Blogosphere would like it.

Spurs won again!!!
:: Tom 12:54 PM [+] ::
...
:: Thursday, June 07, 2007 ::
We are working like doggies at work but I'd rather spend my days this way rather than flitting away the day doing nothing and being bored. I've done more in the past three days than I have in have in the previous week.

Much

better

!



No plans for the weekend yet, probably go up and see my Texas Hill Country friends and watch the NBA Finals.

Go Spurs Go.


:: Tom 5:28 PM [+] ::
...